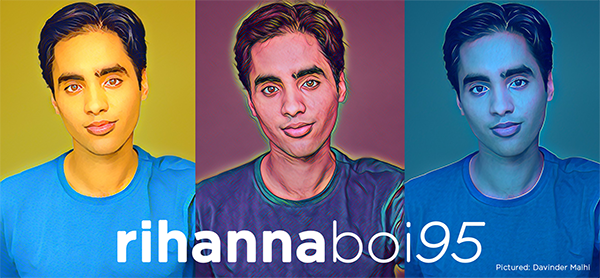 rihannaboi95 - PUBLIC PERFORMANCE
When
Runs from Monday November 22 2021 to Saturday December 18 2021
Approximate running time: 1 hour
Watch Online
This performance will be availalable to view for 48 hours after the performance start time by logging into your YPT account and selecting the 'Live Ticket' button from your account home page.
Performance Notes
×
HOW TO BOOK PUBLIC PERFORMANCES:
1. Choose your viewing date (you'll have 48-hour access).
2. Select the number of households viewing this performance.
3. Choose your price (This is a Pay-What-You-Choose event. We thank you for considering the value of this performance and appreciate your support. Tickets purchased at $100 will receive a $25 tax receipt)
4. Verify your purchase and click "Check Out & Pay".
5. If you haven't already logged in to your account, you'll be prompted to do so. If you don't have an account, signing up is quick and easy; simply click "New Patron" and provide your details.
6. Once booked, you'll receive a confirmation email with viewing instructions. On your performance date, you can access the viewing link by logging in to your YPT account.
7. We'll send you another reminder email prior to the date of your performance reminding you how to watch.
8. You'll have access to the virtual performance for 48 hours. You have the option to stop and start or watch again within the 48-hour period.
9. Enjoy!
Total Video Package Length: 1 hours