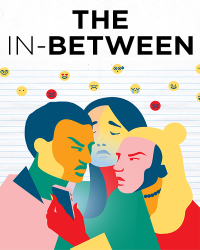 The In-Between - PUBLIC
When
Occurs on Monday April 25 2022 to May 14 2022.

Approximate running time: 1 hour
×
PLEASE NOTE: This performance is available on demand beginning APRIL 25 and runs through MAY 14.
You will have 48 hours to view the performance following your booking.
BOOKING THE IN-BETWEEN:
Choose your price (This is a Pay-What-You-Choose event. We thank you for considering the value of this performance and appreciate your support.)
Verify your purchase and click "Check Out & Pay".
If you haven't already logged in to your account, you'll be prompted to do so. If you don't have an account, signing up is quick and easy; simply click "New Patron" and provide your details.
After completing the payment process, you will be able to access the viewing link by logging into your YPT account starting April 25th.