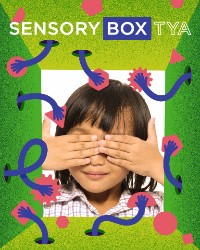 SensoryBox TYA - PUBLIC PERFORMANCE
For School Performances click here.
When
×
Runs from Saturday December 4 2021 to Thursday December 30 2021
Approximate running time is 1 hour
Please note that this includes a pre-show preparation period

Watch Online
This live-streamed performance will be accessible via Zoom. Simply log in to your YPT account and select the 'Live Ticket' button from your account home page. You'll then be guided with further instructions.

Click here for information on accessing your performance.
Performance Notes
×
HOW TO BOOK PUBLIC PERFORMANCES:
1. Choose your viewing date.
2. Select the number of boxes you would like (1 per participant).
3. Under 'Price Selction', please select your shipping destination.
4. Verify your purchase and click "Check Out & Pay".
5. If you haven't already logged in to your account, you'll be prompted to do so. If you don't have an account, signing up is quick and easy; simply click "New Patron" and provide your details.
6. On the payment page, please select "Shipping" as your ticket delivery method. The page will then refresh and you will be able to choose your preferred shipping address. If you do not see the address you wish to ship to, please select "View Account/Add Address" to add a new address.
7. After payment, you'll receive a confirmation email with viewing instructions. On your performance date, you can access the viewing link by logging in to your YPT account.
8. You'll receive a reminder email prior to your performance date with access details.
9. Enjoy!
Click
here
for our
SensoryBox TYA
Public Performance FAQ.
Total Live-Streamed Event: 1 hour(s)