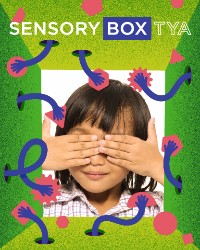 SensoryBox TYA - SCHOOL PERFORMANCE
For Public Performances click here.
When
×
Runs from Monday November 29 2021 to Friday December 17 2021
Approximate running time is 1 hour
Please note that this includes a pre-show preparation period

Watch Online
This live-streamed performance will be accessible via Zoom. Simply log in to your YPT account and select the 'Live Ticket' button from your account home page. You'll then be guided with further instructions.

Click here for information on accessing your performance.
Performance Notes
×
The 6 "Need-to-Knows" Before Registering Your Class for SensoryBox
1. Each performance is limited to a max. of 30 students from the same school.
Please note: A max. of 3 classes from one school can be booked into one performance for a total of 30 students. If your student group exceeds 30, additional performances must be booked. Only students from the same school are permitted into a performance.
2. No deposit is required to register.
3. Once registered, you'll receive an email receipt of your registration.
4. You're officially booked once you've completed a follow-up confirmation email from YPT's Box Office, and an invoice has been sent to you.
5.The performance will be accessible by signing in to your
YPT
account. (You'll receive a reminder email prior to your performance date with access details.)
6. You will need to have a Zoom account to view this performance. Please ensure your Zoom name reflects the name you booked under.
Click
here
for our School FAQ.
Total Live-Streamed Event: 1 hour(s)